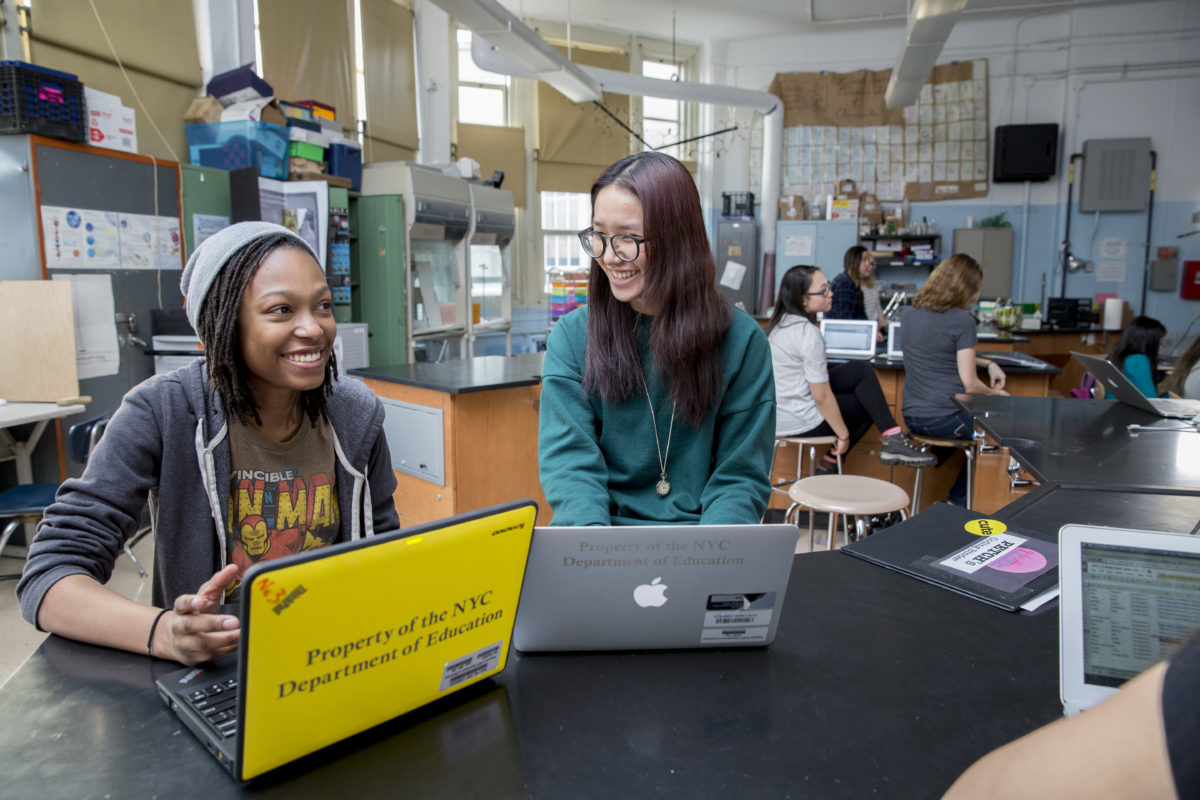 HOW MIGHT WE DESIGN PLUG AND PLAY CURRICULUM?
THE CHALLENGE
Girls Who Code, the leading US non for profit closing the gender gap in technology, hired us to design their Women In Tech Curriculum; a standards based computer science product to launch in schools nationwide. With the goal of introducing middle school students to female role models the lessons explored the hidden history of women in tech and computer science's impact on the world. The content was super engaging and fun- for the students.
But how about the educators? The teachers using the curriculum wouldn't necessarily have a computer science background. They would need to quickly skim through a lesson plan and fit the content within the school day – from math to history class –seamlessly and with confidence.
We have worked with educators long enough to know that this is not usually how it feels to implement new curriculum. It's time consuming and teaching new content can be very stressful.
THE BIG IDEA
Let's get educators to have as much fun during prep time as students during code time.
THE DESIGN PROCESS
We worked closely with the Girls Who Code team to define the project challenge and answer questions such as; What makes the teachers nervous when preparing to use the curriculum? How can we create a product the Girls Who Code team can update whenever they create a new lesson, without needing our design help? And most importantly how can we create something that is both low-fi and delightful?
THE product experience
Following the GWC brand guidelines we created a highly visual curriculum template that was super easy for the educators to plug and play and for the client to update. In addition we designed a set of posters that educators could print to decorate their classroom and get students excited for the Women In Tech lesson. You can download all the lesson plans, worksheets and posters here.
THE OUTCOME
With more than 3000 downloads in the first six months of launching the product more students than ever have access to computing curriculum that will change the perception of who can or should be a computer scientist.