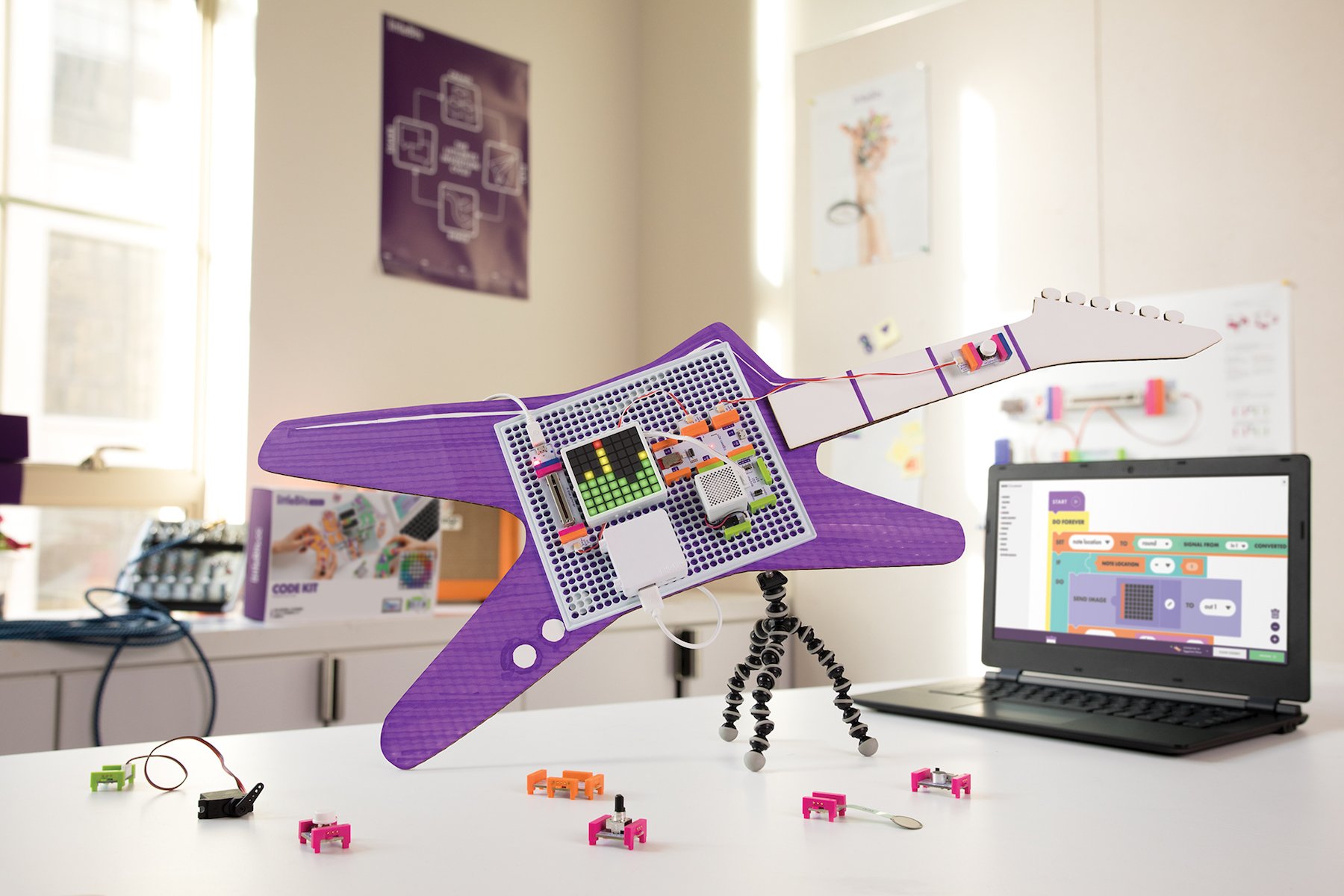 How might we BUILD A PRODUCT THAT MAKES CODING FUN?
THE CHALLENGE
littleBits, the tech startup that makes easy-to-use electronic building blocks for young inventors was looking to expand it's educational portfolio with a coding kit for students 7+.
Arguably the most in-demand skill of the future there was one big challenge to tackle; learning to code can be really hard and well... boring.
THE BIG IDEA
Let's make learning to code as fun as building a game.
THE DESIGN PROCESS
Using a human centered design approach we assembled an advisory council of educators with expertise in teaching code in various formal and informal settings. We conducted interviews and organized co-design sessions to define learning goals and features. As we moved to the prototyping of the inventions that would go in the kit we worked with a network of local schools and after-school programs to play-test the product features seeking to answer questions like; where are students stuck? What makes the teachers nervous when preparing to use the kit? what are some new ideas for features and inventions ? and more importantly is everyone having fun?
THE KIT EXPERIENCE
Who better to talk about the Code Kit product experience than Rudy Blanco, member of the products' Advisory Council and Director of Digital Learning at the Dreamyard Preparatory School.
THE RESULT
The kids told me that they would much rather miss recess to work with the Code Kit! -Willy Kjellstrom, Educator
Codekit launched in 2017 and quickly took over classrooms worldwide gathering a number of awards and praise along the way.
work created while at LITTLEBITS