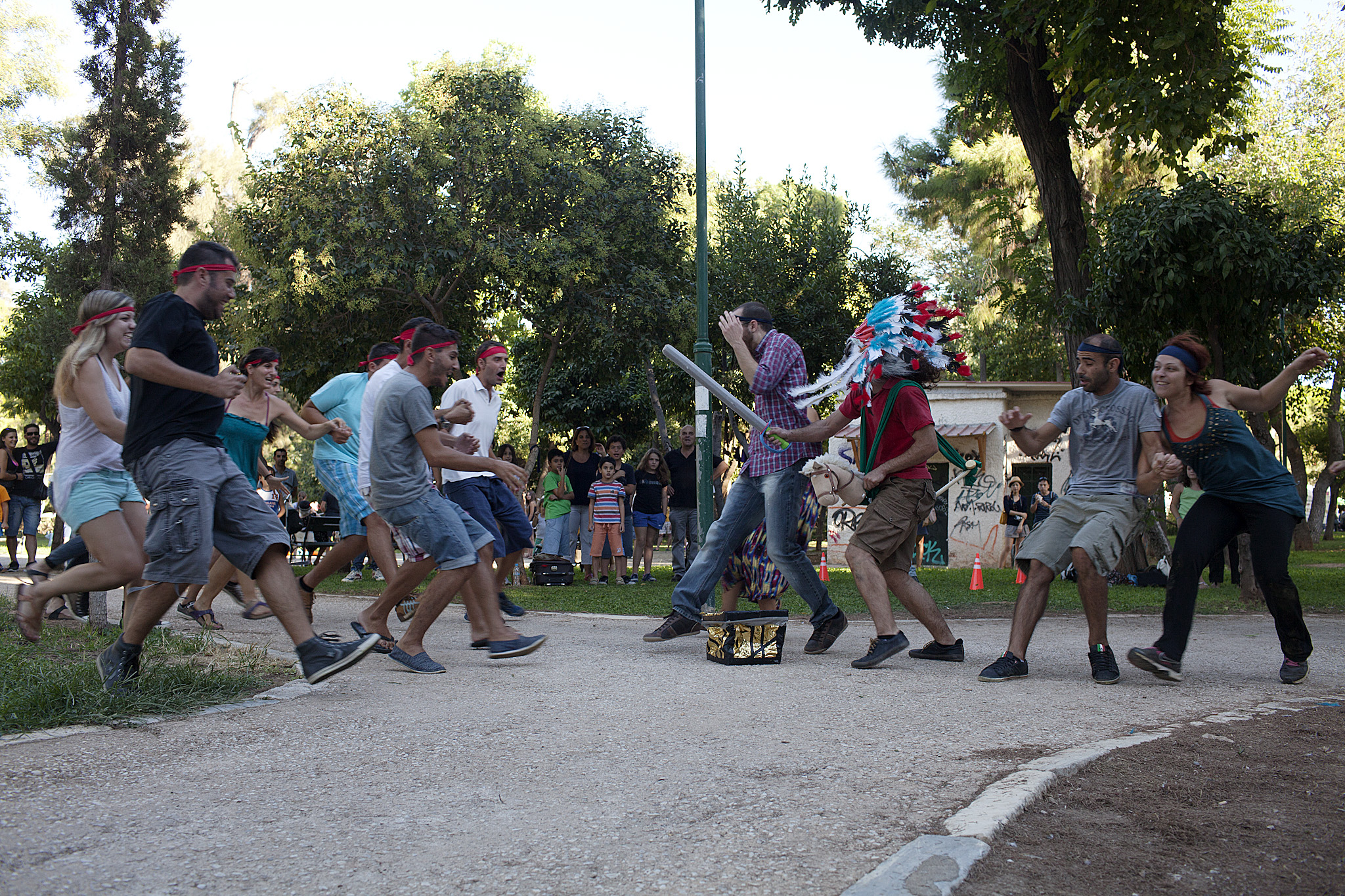 How might we BRING PEOPLE TOGETHER DURING A CRISIS?
THE CHALLENGE
In 2010 Greece was making headlines. The financial crisis had hit the country hard; unemployment for young people was at an unprecedented 40% and the streets of Athens were flocked daily with angry protesters marching against the austerity measures, often clashing with the police. New groups formed themselves with the most prominent one called "Aganaktismenoi" or "The Frustrated." The city which prides itself for its outdoor lifestyle with cafes and squares full of people, often felt like a war zone. People were either angry or depressed. We asked; how might we reclaim the public spaces of Athens as landscapes of possibility and community building?
THE BIG IDEA
Let's bring people together in the streets... to play!
THE DESIGN PROCESS
A year before our first launch we started engaging with the local community through monthly meet-ups. Designers, programmers but also teachers and even lawyers showed up to invent and test games that used the city as their canvas. Participants realized that when playing together they share a common ground often marking the beginnings of a new friendship. As the festival dates were approaching the community had become so strong that more than 1500 people attended our first event, through primarily word of mouth.
THE RESULT
Athens Plaython has hosted more than 100 unique games, an international play conference featuring the late Bernie De Koven, street theater performances, and tons of workshops and meetups. The community has even developed a summer toolkit for anyone to host their own festival with 10 mini Playthons hosted so far around Greece.